About a year and a half ago I was introduced to a Birmingham-based Acid Jazz band called Kanopus. The band was made up of Leo Altarelli and Lizzy Parks on vocals, Tom Robins on guitars, Rob Norman on keys, Ryan Trebilcock on bass, Alan Gardiner on drums and Andy Isherwood on horns. Although I have nothing against Jazz I've never been drawn towards it, instead favouring Heavy Metal/Rock, IDM and some experimental music. After listening to the song Only Time will Tell I was hooked. However, like many bands that I'm discovering this band had been defunct for over a year! I got my investigatory hat on to find out what the main players are up to, in the hope that I can discover some similar music!
I did a search online and could only find an abandoned website (currently down) and a MySpace that hasn't been updated since early 2007 (you can even see a comment left by me). I went to their official website and downloaded a few of their tracks.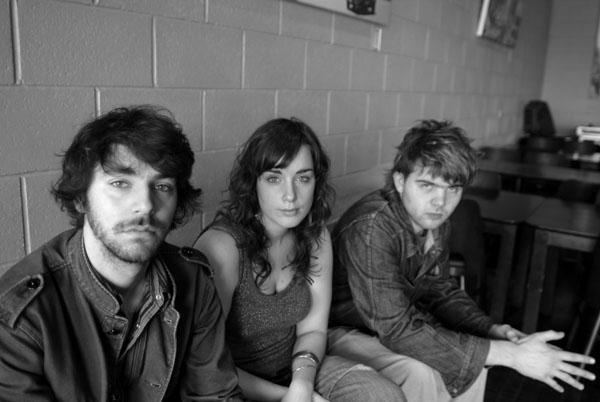 I did a bit of snooping around their Myspace page to see if any of the members had joined other acts. I came across Sugar Beats on Myspace (their official website is down), which features almost all of the Kanopus lot, minus Lizzy Parks, and learned that they were doing a gig with Giles Peterson and the Town Hall reopening. Before that, however, through Leo Altarelli's Myspace page I found that he was doing a gig at The Tower Of Song supporting The Beautiful Word. I managed to go to that gig and it was great! Since moving down to Brighton he's now getting ready to release his solo album, which is preceded by the release of the song Cabin Fever. He also recently did a gig at the Songwriters Café
I next found some information about Lizzy Parks (again, through Myspace). All I could find when I visited the site in 2007 was that she was releasing an album at some point. This actually happened recently with the album launch as part of Resonance Events. Unfortunately I couldn't go, but will be getting her album as the previews sound good.
What about the band? Y'know the ones that play instruments. Following the departure of their vocalist Leo Altarelli, Sugar Beats performed at Gigbeth 2007 as The Sub Ensemble. They've recently released an EP that features Leo on vocals and also Sara Colman, who performed with Kanopus at ArtsFest in 2006.
So, the next crumb in this trail comes in the form of Leo playing a gig at The Cross in Moseley on 14th. I'll be going! Maybe through that I can find some other great funk/jazz artists.
All of this investigation is really just an attempt to try and understand a genre of music that is quite alien to me. I'm sure there are many other great Jazz/Funk/Acid Jazz acts out there in the world, and probably quite a few in Birmingham, but I haven't found them yet…