On Friday 13th (eek) and Saturday 14th December I'll be making a slight departure from my usual work in clubs and arts festivals to provide visuals for Come Heavy Sleep by Kindle Theatre.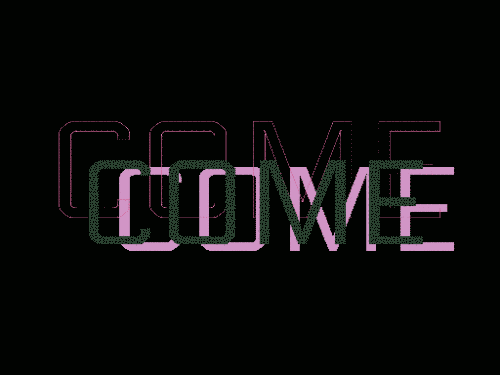 Come Heavy Sleep is a passion-fuelled murder story that takes inspiration from Shakespeare's Othello. This performance tests ideas that will eventually develop into a large-scale ensemble spectacle, fronted by the band The Come Heavies with bold choreography, chopped-up narrative and stunning visuals. The music moves from 16th Century Lute to Noise Pop into Industrial Grindcore and 1950′s-style romantic ballad.
It's taking place at The Studio at The REP, which has – quite possibly – the biggest screen I've ever performed on! Tickets are only £5/£3. Performance starts at 19:45 for 30 mins. Be there or be square!