Dirty New Media will be making its way to The Barber Institute of Fine Arts on 21st March as part of the University of Birmingham's Arts and Science Festival. Over the week I'll be providing an overview of the upcoming event.
Screenings | 6-7pm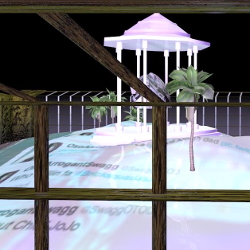 Following a group shows' theme of "home in the digital age", Approach utilizes 3D modeling software to create a private digital sculpture garden textured, in part, with personal screenshots.

In this piece I have used a script that explores the font file and damages it by randomising the values that construct each glyph. The computer, doing only what it has been instructed to do, continually attacks the font files' data to the point where it is sometimes corrupted and not even it can interpret it correctly.
The resulting video shows the gradual damaging of the data. The viewer will struggle to find meaning amongst the visual noise whilst the computer still understands it.

Nick Kegeyan – i went home this winter (or my friends, lights, a game, and the last time i saw my childhood home)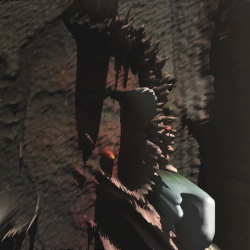 i went home this winter (or my friends, lights, a game, and the last time i saw my childhood home)

Meta
Dirty New Media // REVOLUTION 02
THURSDAY 21 MARCH | 4-10PM | THE BARBER INSTITUTE, BIRMINGHAM
An engaging day of performances and interactive installations from digital artists, hacktivists and new media explorers from the West Midlands, Chicago and beyond. Artworks take the form of hacked and customised hardware, accessories, demos, lectures, data-mangling, projection and more!
This eclectic, expectation bending event is presented by Vivid Projects in association with artist/curator Antonio Roberts and The Barber institute of Fine Arts.
Free admission, no booking required. Dirty New Media. For further information and times, please contact 0121 414 2261 or email education@barber.org.uk. Facebook event link.