Dirty New Media will be making its way to The Barber Institute of Fine Arts on 21st March as part of the University of Birmingham's Arts and Science Festival. Over the week I'll be providing an overview of the upcoming event.
Screenings | 6-7pm
A stupid joke, told badly.

Bryan Peterson – [Dirty] inputs/processes.outputs
Appropriated Phil Morton video, twisted and built through analog video mixers

A copy of a copy; partially reconfiguring x-traterrestrial digital glitch.

Jennifer Chan – [[[ I'll Show You HD ]]]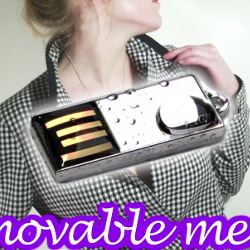 New Media A-Z

Meta
Dirty New Media // REVOLUTION 02
THURSDAY 21 MARCH | 4-10PM | THE BARBER INSTITUTE, BIRMINGHAM
An engaging day of performances and interactive installations from digital artists, hacktivists and new media explorers from the West Midlands, Chicago and beyond. Artworks take the form of hacked and customised hardware, accessories, demos, lectures, data-mangling, projection and more!
This eclectic, expectation bending event is presented by Vivid Projects in association with artist/curator Antonio Roberts and The Barber institute of Fine Arts.
Free admission, no booking required. Dirty New Media. For further information and times, please contact 0121 414 2261 or email education@barber.org.uk. Facebook event link.