Faith Holland's solo exhibition at TRANSFER, TECHNOPHILIA, has already received a lot of attention, partly due to it's use of *ahem* male produce in the Ookie Canvas' abstractions "composed of collaged cum shots which Holland collects from pornography and her own open call for submitted photographs".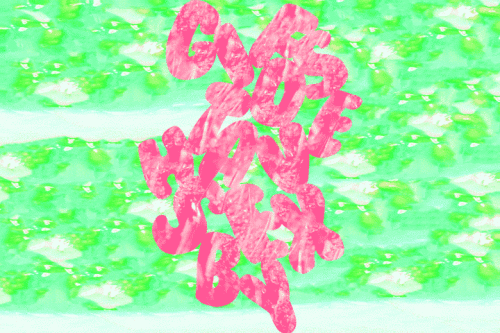 On 11th July the exhibition will conclude with GIFs to Have Sex By, which is a "visual mixtape brought to you by the naughty minds of more than 40 artists". I'm really pleased to be one of those arists, joining the likes of Lorna Mills, Yoshi Sodeoka, Sam Rolfes, Alma Alloro Adam Ferriss and Andrew Benson. Full list of artists here.
If you happen to be in New York check out the event at TRANSFER from 19:00 EDT. If you're not then there will a premier from Digital Sweat Gallery on July 12th.