GLI.TC/H has started and on Saturday November 19th it'll be making its way to VIVID in Birmingham, UK! The full programme is available here, and as a PDF. Over the week I'll be providing a bitesized overview of the upcoming events.
Screening: Andrew Benson – Click on it
Bio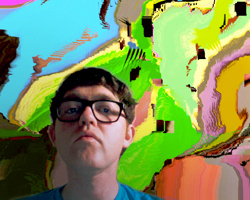 Andrew Benson is a visual artist and performer based in San Francisco. His multi-disciplinary and experimental work is a playful engagement with interconnected systems and feedback, and is the result of complex technological or physical processes. ÊWithin the technical abstract spaces, a clumsy or self-conscious human presence challenges the purely analytical and synthetic nature of digital representation. As an extension to studio work, Andrew Benson has worked as Video Designer/Director for a number of high profile touring musical acts. He has been teaching electronic media courses at San Francisco Art Institute since 2008 and creates online content for Cycling '74 Software.
Screening: Nick Briz – A New Ecology for the Citizen of a Digital Age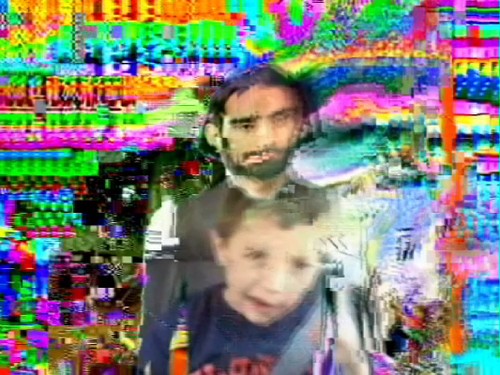 Bio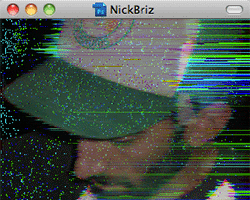 Nick is a new-media artist/writer/thinker/educator/organizer living and working in Chicago, IL; organizer for Upgrade!Chicago, a monthly art and technology series held at the Nightingale Theater; co-organizer/founder of GLI.TC/H; as an educator heÕs developed and taught courses on new-media art, Internet art + culture[s], remix art + culture[s] and experimental music; he developes digital/web/interactive projects for various clients with Branger_Briz. His work has been exhibited at festivals and galleries around the world and is currently distributed through Video Out Distribution in Vancouver, Canada as well as openly and freely on the web.
Screening: AAS (featuring Samekhmem) – Drone Glitch Dérive
Bio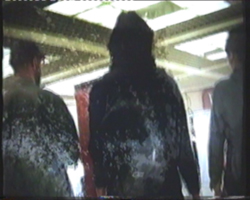 The letters AAS do not stand for anything: they should be pronounced as a word. AAS is a self-producing artwork, creating itself through performance fictions and collective consciousness. Our work is future-orientated and is developed through symbolic activity, often drawing upon coincidence and chance as forms of divination. We aim to discover and produce new, alternate readings of reality that we encounter together. We use familiar ritual structures and music to bring people to the appropriate state of mind
Screening: Theodore Darst – cannotfindmywayhome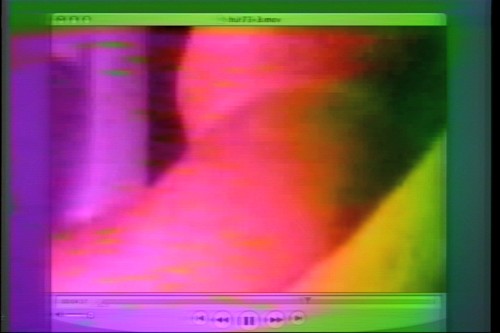 Bio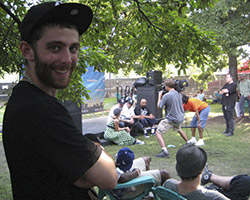 theodore darst was born in nyc, became a man in new haven, ct and currently lives, works, and goes to art school in chicago. his videos and prints have been shown internationally and he has provided live visuals for some of the hardest hitting names in drone music.




Meta
GLI.TC/H 20111 will include works from over 100 participants from more than a dozen countries and will be taking place in virtual-space at http://gli.tc/h and in real-space
For more details visit: http://gli.tc/h | http://glidottcslashh.tumblr.com/ | https://www.facebook.com/glidottcslashh | @GLIDOTTCSLASHH
GLI.TC/H BIRM is part of The Garage presents… programme from VIVID and is supported by the National Lottery through Arts Council England and Birmingham City University