Here's the last in my daily pictures for this week. I've a busy weekend of parties and more parties, so I'll do a whole week of drawing another week.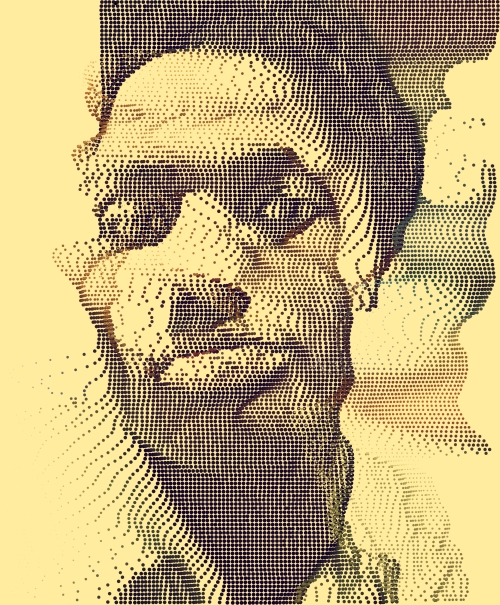 I've spent most of my day feeling a little bit ill and learning how to use Blender, so this is more of an experiment than anything. I used a tutorial by istarlome to create this. I found that if you check the Colour option under the Trace tab it will attempt to colour the image as well. Using Inkscape to create halftones could well be a powerful way to do it and gives you many options for editing and customisation.
Hope you've enjoyed this week of pictures!