Copy Paste opened at Piksel in Bergen on the evening of Friday 22nd May. Sadly myself and all of the exhibiting artists were unable to be there but fortunately they live streamed the whole thing.
After all of the uncertainty about whether Copy Paste would go ahead I'm really happy that situation in Bergen has been good enough for the exhibition to welcome visitors. It was sad to not to be in Bergen myself to see everything IRL but I'm thankful to Maite and Gisle, Directors of Piksel, for handling all of the logistics and installation of the works.
Copy Paste exists in two spaces. In the physical studio space visitors can find works by Carol Breen, Constant, Lorna Mills, Duncan Poulton, Eric Schrijver, and Peter Sunde.
Here's a pixelated look at some of the artworks as captured by me in the UK from the livestream: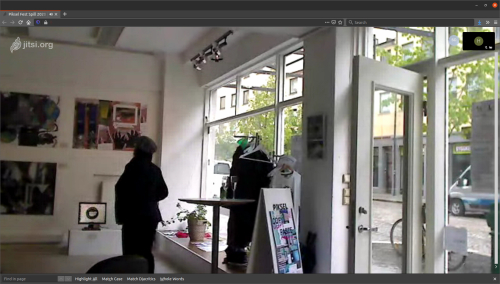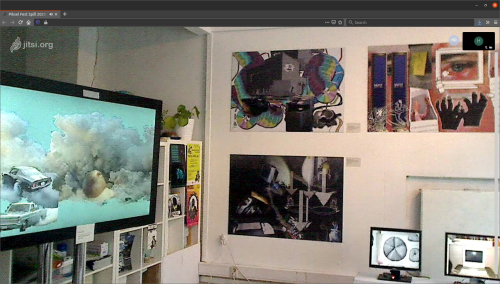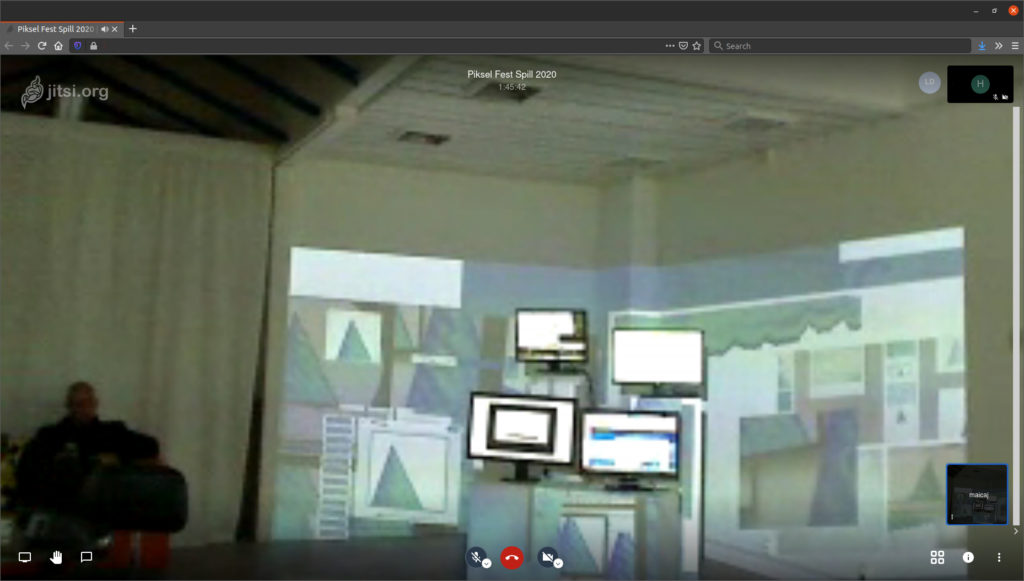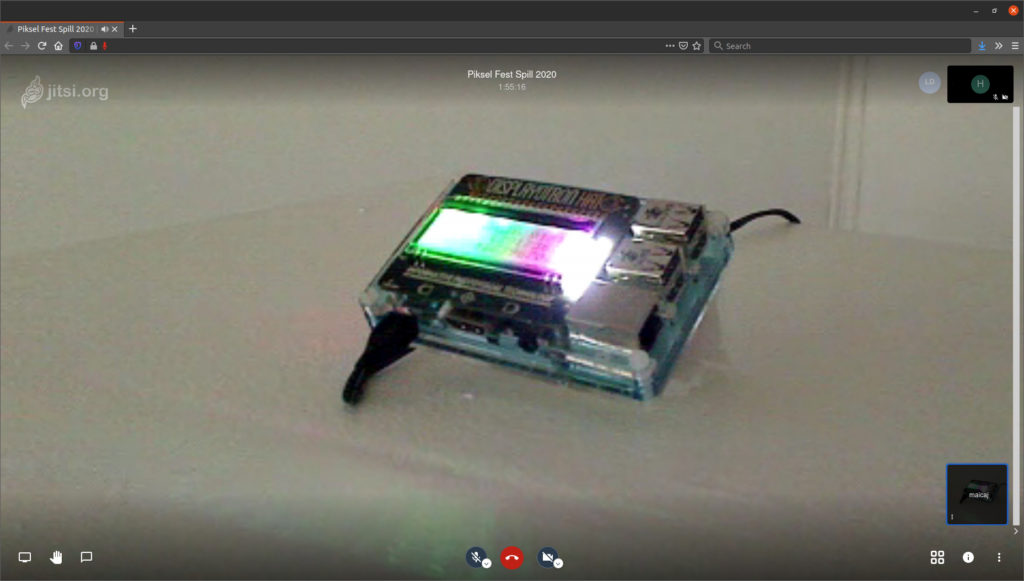 Copy Paste also exists as a virtual online exhibition in the Piksel Cyber Salon.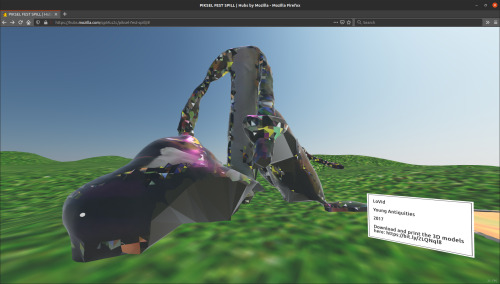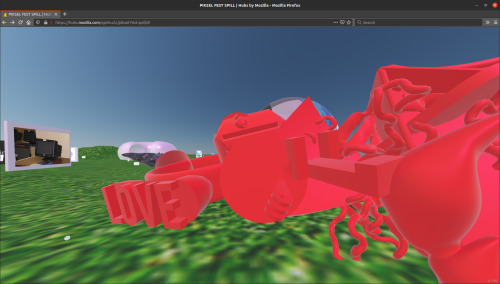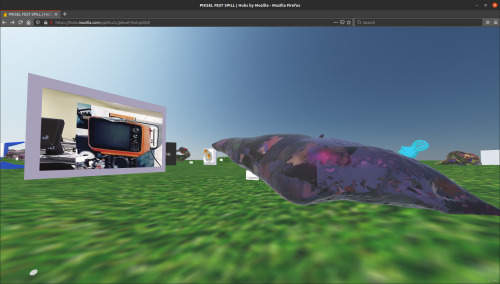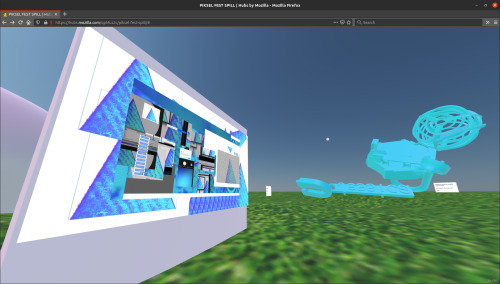 The space is built using Mozilla Hubs and works in your web browser (or VR headset if you have one). In the Cyber Salon you can find works by LoVid, Matthew Plummer-Fernandez + Julien Deswaef, Carol Breen, and Duncan Poulton.
Many thanks Malitzin Cortes for designing this space. You can visit it at any time and all of the live streamed events will also be streamed to there.
Events
Speaking of events check out these upcoming events happening as part of Copy Paste!
24th, 31st, 7th, 14th, 21st June 13:00 – 14:00
Each Sunday at 13:00 – 14:00 CEST I'll be giving a tour of the exhibition (remotely, obvs), talking a bit about each artwork and how they contribute to the exhibition and explore ideas around copying.
29th May 23:00 – 00:00 CEST
On 29th May 23:00 – 00:00 myself and Alex McLean will be doing a live coding performance. Alex will be doing his usual patterns of sample based music and visually I'll be mixing things up a bit.
6th June 18:00 – 20:00 CEST
An online presentation from Constant of Authors of the Future, with a focus on the Cinemas Sauvage license. This license shows the pitfalls and fun (im)possibility of coming to an agreement with a bunch of anarchist people who do not want to agree on a rule.
7th June 16:00 – 18:00 CEST
Join artist Duncan Poulton on 7th June 16:00 – 18:00 CEST for a virtual workshop which offers an introduction to techniques for mining and misusing the web for creative reuse. Attendees will visit the depths of the internet that search engines don't want you to find, and learn to make their own digital collages from the materials they gather.
To book onto Duncan's workshop and find out more about the other eents send an e-mail to piksel20(at)piksel(dot)no
Hope y'all enjoy the exhibitoin!