Flatpack Festival, in association with Vivid Projects, will be presenting the first UK screening of all four episodes of Ways of Something on 9th April from 12:15 pm – 2:30 pm at The Victoria.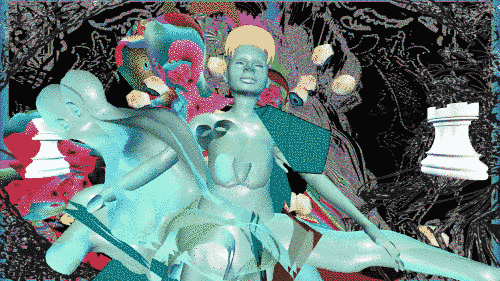 Lorna Mills, features 114 net-based artists reinterpreting John Berger's original Ways of Seeing, leaving only the original script and voice-over in tact. The resulting piece features animation, 3D rendering, gifs, film remix and webcam performance.
I'll be there wearing my Vivid Projects Curator hat and will be doing a short introduction to the screening (I contributed to episode two). It's also worth checking out the screening of the original Ways of Seeing that will be happening a day earlier on 8th April. In fact, just check out the whole of Flatpack Festival 'cause it's awesome.