Dirty New Media will be making its way to The Barber Institute of Fine Arts on 21st March as part of the University of Birmingham's Arts and Science Festival.
Super Special Essay
Shawne Holloway + Steven Hammer – 1_approach.dnm: (inter)active viewership in dirty new media
The invisibility of various technologies, interfaces, and wares, via their often seductive and seamless interfaces, fosters a kind of cultural ocularcentrism[1] vis-a-vis capitalist consumerism. Dirty New Media (DNM) seeks to disengage our perception of screen-based activity from the two-dimensional, and critique material production of objects and systems that produce, curate, and guide reception of various texts.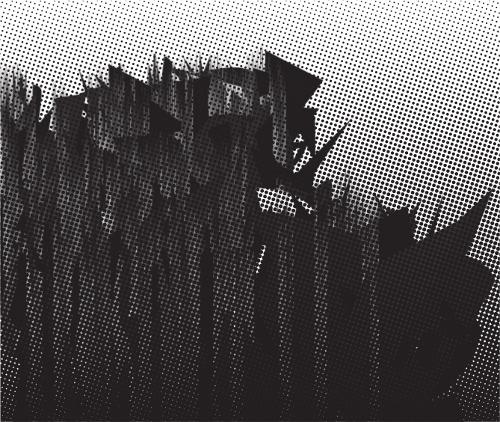 In this way, DNM is both responsive and anticipatory to the proliferation of a culture uncritically enamoured with digital/web/device-being. By absorbing a wide array of amateur and artisan generated media artifacts, the (anti)genre "once anticipated and now brings us"[2] a form of technophenomenology, a cyber-ouroboros, allowing fluidity between our consciousness and digital media. This recursivity begins to weave a distinctly humanistic[3] perspective alongside the non-human data streaming from network to network, window to window.
[[[Read the whole essay in the Dirty New Media programme, available on the day]]]
Meta
Dirty New Media // REVOLUTION 02
THURSDAY 21 MARCH | 4-10PM | THE BARBER INSTITUTE, BIRMINGHAM
An engaging day of performances and interactive installations from digital artists, hacktivists and new media explorers from the West Midlands, Chicago and beyond. Artworks take the form of hacked and customised hardware, accessories, demos, lectures, data-mangling, projection and more!
This eclectic, expectation bending event is presented by Vivid Projects in association with artist/curator Antonio Roberts and The Barber institute of Fine Arts.
Free admission, no booking required. Dirty New Media. For further information and times, please contact 0121 414 2261 or email education@barber.org.uk. Facebook event link.