Dirty New Media will be making its way to The Barber Institute of Fine Arts on 21st March as part of the University of Birmingham's Arts and Science Festival. Over the week I'll be providing an overview of the upcoming event.
Exhibition | 4-10pm
Jamie Boulton – C:\Users\5629a7\Pictures\IDDisplay.jpg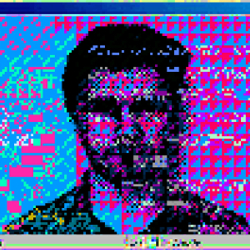 > Applying reality safeguards…
> Discarding morality values…
> Deactivating motivation protocol…
> Accessing Internet Database…
> Initialising…
> Ready.

URRRGH – __KWEEN_CLARISSURRRGH, __YOUCHOOB_4_EVA, __ALADDINZ_CAT
clarissa made children believe we knew it all as well. now we're adults and we're clueless. thanks clarissa.
yin-yangtube. we're all timewasters and it feels great.
cat stuck on a magical carpet, riding over the fuzzy memories of on-screen memories.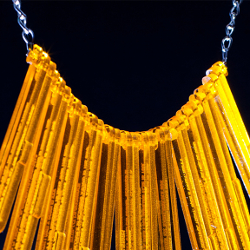 Data. It's all around us. Much of what we do on a daily basis leaves digital records of our activity behind us.
It turns out that there are tiny, hidden stories in the data that we create just by being ourselves, and we can turn those stories into beautiful things.
The Data Necklace is a wearable visualisation of a person's Twitter feed over time, that can serve as a permanent reminder of how often they use a particular word.

Meta
Dirty New Media // REVOLUTION 02
THURSDAY 21 MARCH | 4-10PM | THE BARBER INSTITUTE, BIRMINGHAM
An engaging day of performances and interactive installations from digital artists, hacktivists and new media explorers from the West Midlands, Chicago and beyond. Artworks take the form of hacked and customised hardware, accessories, demos, lectures, data-mangling, projection and more!
This eclectic, expectation bending event is presented by Vivid Projects in association with artist/curator Antonio Roberts and The Barber institute of Fine Arts.
Free admission, no booking required. Dirty New Media. For further information and times, please contact 0121 414 2261 or email education@barber.org.uk. Facebook event link.