GLI.TC/H has started and on Saturday November 19th it'll be making its way to VIVID in Birmingham, UK! The full programme is available here, and as a PDF. Over the week I'll be providing a bitesized overview of the upcoming events.
Realtime A/V: Jon Satrom
Jon Satrom presents a prepared desktop performance, where he uses the operating system itself as an instrument:
Bio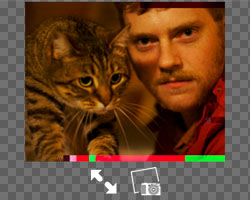 Satrom spends his days fixing things and making things work. He spends his evenings breaking things and searching for unique blips inherent to the systems he explores and exploits. Satrom teaches a course on Glitch Art at the School of the Art Institute of Chicago, runs a creative web and video studio called Studio Thread, performs real-time audio/video, creates colorful glitch-ware, and is involved in various collective online and offline new-media efforts.


Meta
GLI.TC/H 20111 will include works from over 100 participants from more than a dozen countries and will be taking place in virtual-space at http://gli.tc/h and in real-space
For more details visit: http://gli.tc/h | http://glidottcslashh.tumblr.com/ | https://www.facebook.com/glidottcslashh | @GLIDOTTCSLASHH
GLI.TC/H BIRM is part of The Garage presents… programme from VIVID and is supported by the National Lottery through Arts Council England and Birmingham City University