GLI.TC/H has started and on Saturday November 19th it'll be making its way to VIVID in Birmingham, UK! The full programme is available here, and as a PDF. Over the week I'll be providing a bitesized overview of the upcoming events.
Screening: Jeff Donaldson – Pin 1/12 effect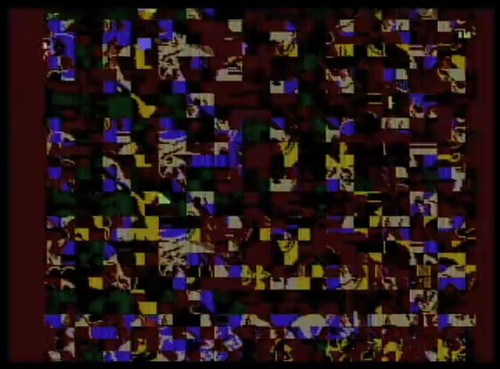 Bio
Jeff Donaldson is a multimedia artist, guitarist and composer of electronic and acoustic sound. An active member internationally in micromusic as the audio/visual project Notendo, solo work and collaborations as Odea Duo Vii, HD and Wzt Hearts, JeffÕs work encompasses a broad spectrum of audio/visual composition and improvisation. In 2001, with the intent to create animation entirely with his own hardware modifications, Jeff began creatively short-circuiting NES consoles. There is no new code involved, only raw, machine logic. This work has led to international recognition in new media art and has inspired people world-wide to pursue similar expressions.
Screening: Ben Baker-Smith and Evan Kühl (Vaudeo Signal) – Unsound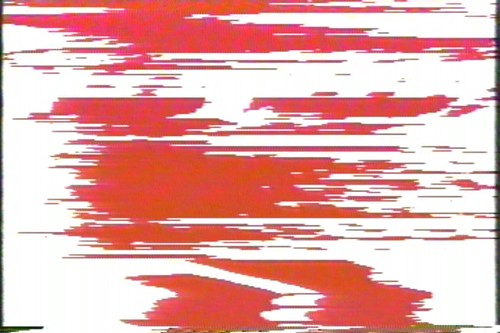 Bio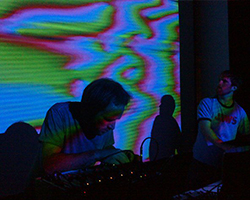 The creation of Ben Baker-Smith and Evan KŸhl, Vaudeo Signal explores synaesthetic experiences through the rudimentary interconnectivity of sound and light. Analog signals passing through complex, interconnected networks of archaic audio and video hardware result in complex visual and auditory feedback. The system incites change through the manipulation of its inherent noise. Ben and Evan have been performing Vaudeo Signal since their debut at the 2010 Gli.tc/h festival. For 2011 They are excited to have the opportunity to make an appearance at both the Chicago and Amsterdam Gli.tc/h events.
Screening: Evan Meaney – Ceibas: The Well of Representation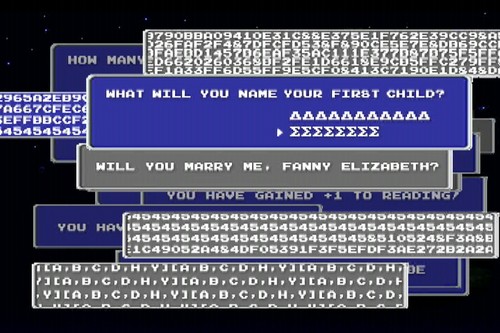 Bio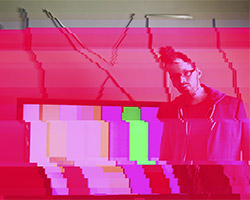 evan meaney is an american-born scientist who teaches time-based media design atÊthe university ofÊtennessee.Êhis research, curation and artistic practices delve into liminalitiesÊand glitches of all sorts,Êequating failing data to ghosts, seances andÊarchival hauntology. he has been anÊiowa arts fellow, anÊartist in residence at theÊexperimental television center, aÊprincess grace nominee, and a foundingÊmember ofÊGLI.TC/H. currently, evan is hard at work with the super computing team atÊoak ridge nationalÊlaboratoriesÊon new glitch projects made possible through generous funding fromÊthe national scienceÊfoundation.
Meta
GLI.TC/H 20111 will include works from over 100 participants from more than a dozen countries and will be taking place in virtual-space at http://gli.tc/h and in real-space
For more details visit: http://gli.tc/h | http://glidottcslashh.tumblr.com/ | https://www.facebook.com/glidottcslashh | @GLIDOTTCSLASHH
GLI.TC/H BIRM is part of The Garage presents… programme from VIVID and is supported by the National Lottery through Arts Council England and Birmingham City University